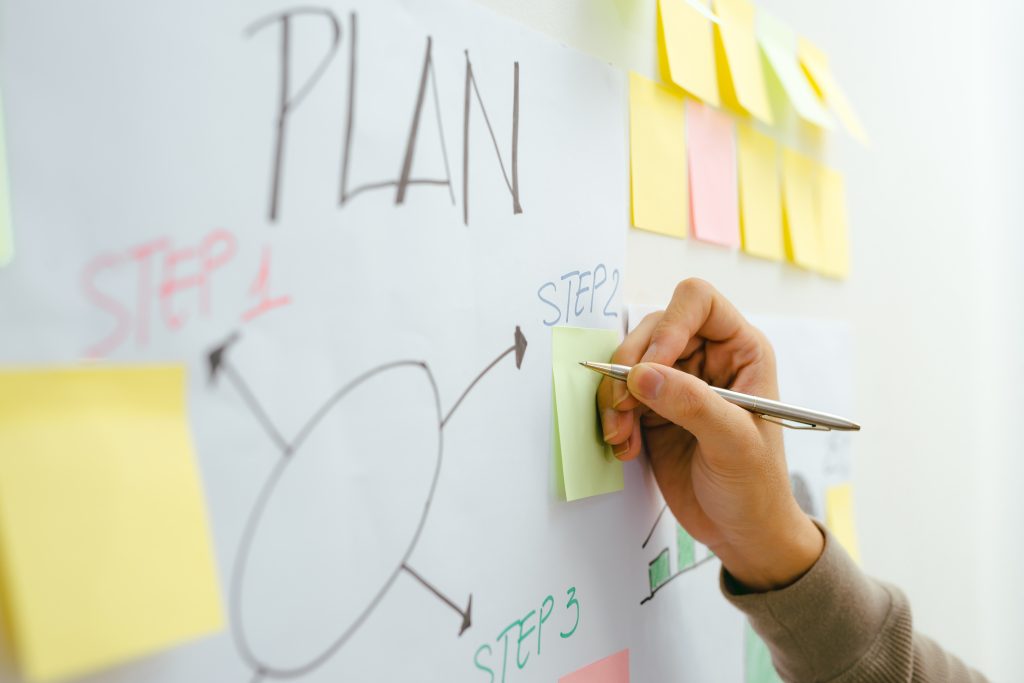 While a divorce can be a challenging process, there are four primary issues in divorce that must be addressed. After the initial difficult decision of whether to pursue a dissolution action, many parties wonder where to begin in sorting through the many pieces of the marital relationship. While Campbell Family Law generally handles all aspects of your divorce, sometimes it is necessary to bring in additional professionals to provide more specialized services. The following are some examples of what those additional specialized services might be:
Financial
Depending on the specific needs of your family we may consult additional professionals to help you.
Accountants can help answer specific tax-related questions or treatment of a particular asset or issue. They can help guide the conversation related to the tax implications a proposed division might have.
Financial Planners can be part of a collaborative divorce team. However, we can engage financial professionals for clients who may be new to managing finances or assets to help educate you or give you specialized information regarding management of a particular asset or asset class. We can also help you find a financial professional with whom you will work post-divorce to help you manage your share of the community property so that you will be confident about your financial future.
Other financial professionals we engage from time to time are loan brokers to help you understand the amount and/or type of loan for which you may qualify to help you investigate options or carry out an agreed-upon division.
Credit professionals can also be engaged to the extent necessary to help you build and strengthen your credit. When one spouse has managed the finances during much of a marriage you may need to invest some time building your own credit history or repairing it.
Actuaries can be used to help provide estimates related to future asset values. These professionals are most frequently used in conjunction with division of retirement plans.
Appraisers can be helpful in a case where you need to establish a precise value for an asset. Most frequently this is the family residence. However, jewelry, coin collections, and artwork are other common assets that get appraised to help establish value prior to division. Businesses also get appraised. The business valuation is a highly specialized investigation into the business' day-to-day operations, business' records, how this business fares compared to other similarly situated businesses. Other aspects also relevant are the business' structure: is it a partnership or a corporation; is it closely or publicly held; is the industry growing or slowing; is it a personal services or manufacturing business; is it cutting edge technology or well-established. These are all aspects relevant to the value of the business.
Emotional
Therapists are recommended to every spouse going through a divorce. This is a traumatic change in one's life that needs to be respected for the big change that it is. Engaging a therapist with whom you can explore that change makes a big difference in your mental health.
Parenting plans are generally parts of the final divorce judgment that outline the specific details related to how you share parenting responsibilities. In appropriate cases my office works with qualified mental health professionals who have experience working with couples to create parenting plans. Some cases truly benefit from this professional help where one parent might need more information related to the child's needs and what might be appropriate developmentally. They can also provide tools to co-parent more effectively related to using similar parenting techniques to provide consistency to your children or to help provide better communication tools.
Child Psychologists can be important team members. Some psychologists act as child specialists presenting to the parents and the collaborative team the child's perspective. Other times we might engage a psychologist to perform testing to help insure that the child's needs can be met by the services proposed. Some families have children with special needs who need more specialized care and advice or testing to help identify what the specific needs are and how parents can meet those needs.
The expertise of a child psychologist may also be appropriate for families with special needs children. A child psychologist can identify the specific needs for a child where parents may disagree or have different perspectives. The child psychologist can provide insight and expertise in those specialized situations where more refined expertise is required. The child psychologist can also insure that the proper services are put in place, can help both parents understand the child's needs at the time of the divorce but also provide information as to how they may change in the future as the child grows.
Spiritual
Self-care during divorce requires extra attention. In addition to therapy clients are encouraged to participate in a regular self-care routine. This can be as simple as eating healthy, getting enough sleep and exercising. However, for many, complete self-care requires an additional component focused on one's spiritual self.
Religion can be an important source of strength and support in this difficult time. We support families through this transition regardless of their religious affiliation. We work with individuals from all different faiths and respect the role that faith can play in our clients' lives. Where needed we can provide some religious support references for those clients seeking it.
Meditation and mindfulness
Many individuals find great stress reduction in meditation or mindfulness. There are many great resources to help you maintain a vibrant meditation practice or to develop one. A regular meditation practice can be a fabulous addition to anyone's self-care routine.
We have many references to popular applications we recommend as well as reading lists for books we have enjoyed and found effective.
Affiliated
Real estate brokers and/or listing agents are very helpful if your family must sell any real property or if your family is interested in additional information or advice regarding selling your home. We work with trusted professionals to advise clients on many aspects of the listing and sale of their home.
Where appropriate we can engage vocational professionals to assist clients. Sometimes a spouse may not have developed a career and needs help developing career goals. Perhaps a spouse has not worked recently and needs help updating knowledge and skills for a return to the work force. A vocational professional can help a client identify areas that might be a good career fit from a personality or temperament perspective as well as the financial aspects. We can engage professionals to help look at the availability of jobs in the field, the potential for career growth, the industry's growth, salary expectations, and educational requirements.
For a spouse who may be paying support such professional assistance can help provide some parameters to better identify your exposure and to provide some reasonable timelines for a spouse's career and salary growth.
Health insurance typically changes during marriage when the employer of the spouse carrying the coverage terminates health insurance upon finalization of the divorce. We can help clients find insurance brokers who can help find an insurance plan that meets their health care needs and their costs. A highly complicated and challenging area to navigate on your own, we often suggest engaging the assistance of a health insurance broker if you will be changing insurance plans but do not have an employer-sponsored plan available to you.