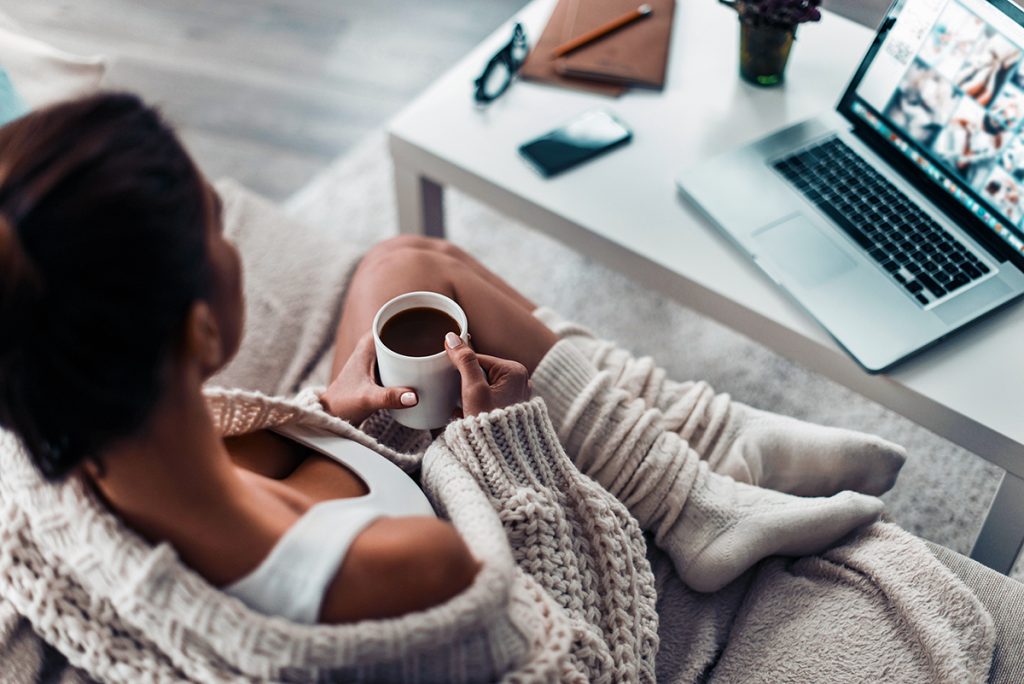 Covid-19 is changing many things in our world. As an attorney doing collaborative and mediated divorces, my business has changed because I now help families navigate their conflict on a computer screen.
Although I expected computer mediations to have more problems than benefits, I was pleasantly surprised. Mediated divorces are usually court-free and cost-effective divorces. The surprising impact is that couples mediating the end of their marriage can make it a little less uncomfortable by mediating from the comfort of one's own couch.
As a Certified Family Law Specialist, I have spent a lot of time in California family law courts.
However, it does not take a specialist to know that having courts around the state closed until at least May 4 means that families will experience significant delays in finalizing their divorce even after the courts open. During the shelter in place requirements most of the court's every day functions have stopped. The courts still hear limited urgent matters like criminal arraignments and domestic violence restraining orders. When the courts reopen, all matters continued to later dates because of the closure will need to be added back to the already full calendar. This will further reduce the limited time that the courts can devote to each family.
If you want to finalize your divorce, one alternative is to avoid the courts all together and mediate.
As an attorney mediator, I prepare the paperwork required to finalize your dissolution and keep you out of the courthouse. Before filing, I educate both spouses and provide information about your respective rights; talk about how to protect and financially support your children during this process. I facilitate conversations about how to support and insure future financial stability for both of you as part of your final resolution. This is especially important if this pandemic impacted your family's income. I also offer creative ideas for all aspects of your dissolution from which you and your spouse can design a resolution tailored to your family's needs.
Mediation is a cost-effective consent dispute resolution process.
However, be careful about who you choose to mediate your divorce. When you interview mediators ask about his or her training and experience. In California anyone can call themselves a mediator even if they have had no specialized experience or training. I am trained in understanding-based mediation and collaborative divorce. In the 18 years I have also been licensed to practice law, I have mediated many parenting agreements, helped parents learn to co-parent better, and insured the children's developmental needs are primary parts of the discussion. If it becomes necessary, I also have numerous mental health professionals with whom I work, who can provide additional focused support.
I am also experienced in mediating the financial aspects of a case. Whether dividing a multi-million-dollar technology company or addressing child support calculations, my work covers a broad range: from preparing mandatory disclosures to child and spousal support, to division of retirement plans, to the sale or buy-out of the family residence. This broad range of service means you can keep your efforts focused on designing your resolution not on seeking out varied services.
Perhaps one of the best reasons to mediate is that you can do so, cozy on your couch.
Wearing your favorite pajamas, with a hot beverage, and your laptop in front of you. Mediation can minimize the stress of the divorce process. While stress is still part of the process, my job is to find further ways to reduce that stress. Helping both of you understand the fears and stressors underlying each person's concerns and maintaining my neutrality both play a big role in reducing the stress each of you feel in this process.
In this pandemic my newest tool in reducing that stress is one's own couch.
You, sitting wrapped in your own blanket, on your own couch, with your own cup of tea, can help make these more difficult conversations just a little bit easier.
And although the Shelter in Place Order means that our children are more likely to be around during the times you might have such conversations; the flexibility of this medium means there are some work-arounds for that too. You just might have to take your cozy self to your car. You can still bring your blanket. Just don't drive.
If you have questions about mediation and whether it is right for you and your family please visit Campbell Family Law at: https://campbellfamilylaw.com/ You can send us a contact request directly from the website.